We are so proud of these testimonials from our clients, take a look!
I chose Nadine as my attorney for my case, she's awesome, a true professional. She knows what she is doing. I can strongly recommend her to my friends.

Kesner

12/12/2017
The best lawyer ever! Very professional and caring. Someone you can trust with the most sensitive issues. Will definitely use Nadine's services in the future!

Itai

07/16/2017
Nadine is very helpful and always available to help with any questions I might have regarding my case.

Thandolwethu

12/19/2017
Excellent service and help with everything needed. Made it 100 times easier on me. 10/10

Kevaughn

12/31/2017
So far everything is fine, the lawyer is very kind and has answered all our doubts and helped us a lot with our case.

Leidy

12/14/2017
Excellent lawyer and very honest

Jose

08/30/2017
Nadine has assisted in bringing my fiance from Thailand. Her guidance has been great! I highly recommend Nadine!

Paul

12/23/2016
I felt very comfortable from the first meeting on and can highly recommend the services of this office.

Marietta

07/06/2017
Excellent services! Very professional stuff!

Catalina

08/26/2017
Thank you for your help! I am really grateful for your wonderful work! Really appreciate it

Miroslawa

08/22/2017
Nadine is a very nice person, efficient, professional and very quick to answer all questions. And she genuinely cares about you. We warmly recommend her services!

Lissu

09/04/2017

Nadine Heitz is a excellent immigration lawyer. As my lawyer Nadine was straight forward about the case. Nadine did all she said and presented my husband case. I got approval in case thanks to Nadine's hard work and knowledge.
Anonymous, 08/07/2017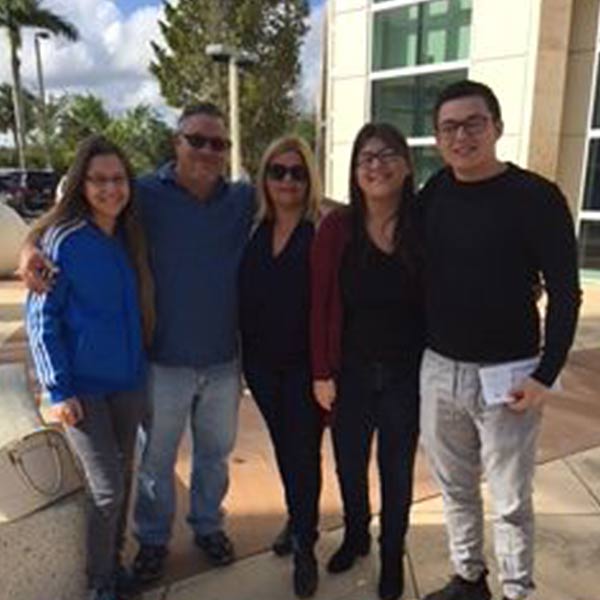 Green Cards for all!
I helped this father get green cards for his whole family, what a great day!

Nadine Heitz did a tremendous job for my wife by getting us her Green Card. She always kept us fully informed and always came up with the right solutions to our problems along the way…combined with THE BEST "Customer Service" I've EVER experienced by an attorney!!! Thank you so VERY MUCH Nadine for making our first step to our "American Dream" come T-R-U-E!!!
Paul & Ivi, 05/26/2016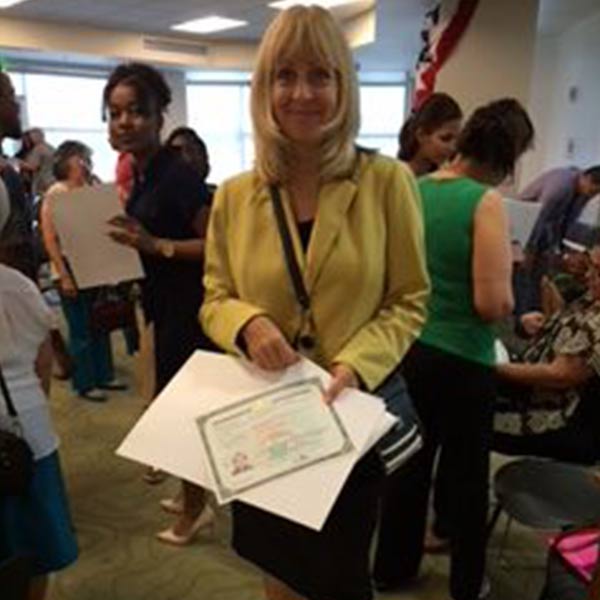 My own Naturalization!
Even immigration attorneys get naturalized! So exciting to become a U.S. citizen at my own oath ceremony.

I never leave reviews online but after visiting Nadine I was compelled to share my experience. I called several attorneys and most took a very long time to call back and when they did it was usually a secretary or assistant not an actual lawyer. Nadine called me back right away and was extremely kind and informative. During her consultation she took her time and answered all of our questions and at no point did we feel rushed. Great experience overall.
Jacob, 08/16/2017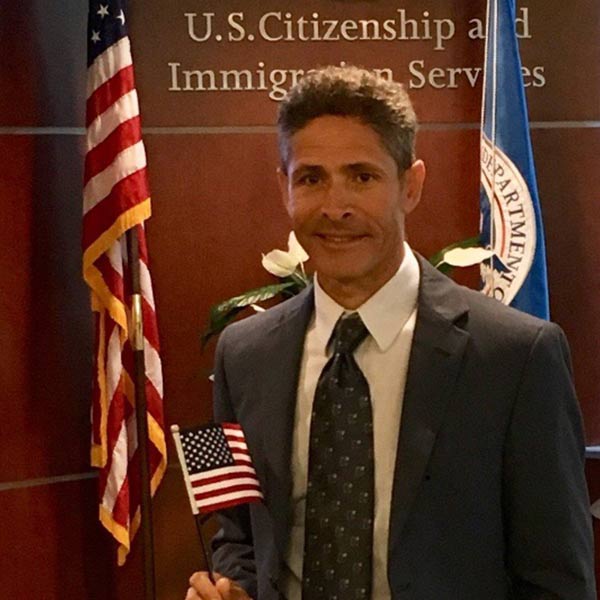 Wave that flag!
It is so rewarding to help my clients become U.S. citizens, the ultimate goal has been achieved.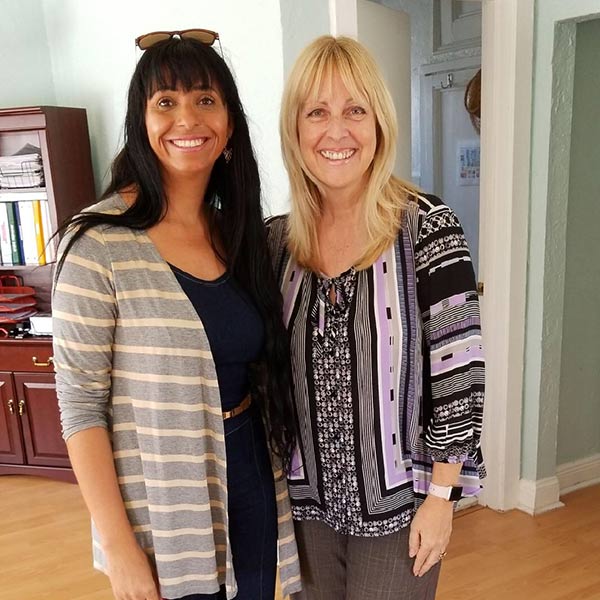 A lovely lady
We were both overjoyed to finally meet in person after I helped bring her here from Brazil to reunite with her husband.

Heitz Immigration Law is a excellent, knowledgeable and caring immigration law firm. I had a pleasant experience that produced great results for me. I would recommend Heitz Immigration Law.
Latonya, 09/01/2017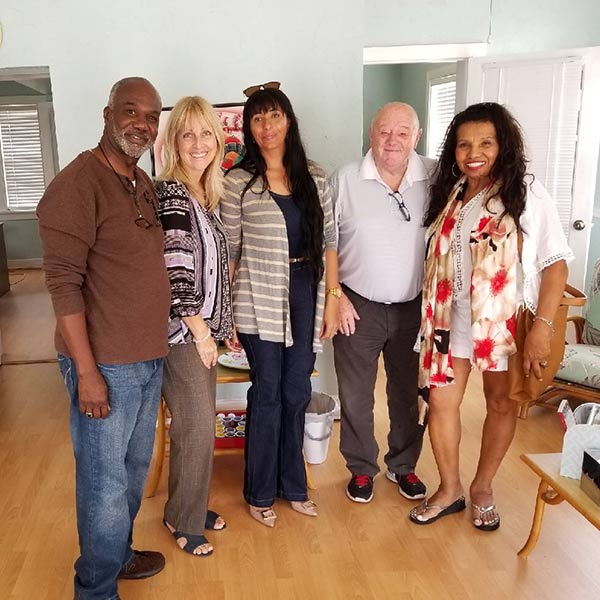 Consular Processing success!
Happy clients in my office, spouse just arrived from Brazil with green card!

A law firm dedicated to excellence and person attention to your individual case. Nadine Heitz is knowledgeable and attentive to every detail of American law and works diligently until the job is done. I highly recommend Heitz Immigration Law firm as the lawyers to get you results in your case. See them today.
Randy, 08/21/2017


I find the Heitz Immigration Law firm to be efficient, forthright and knowledgeable in all matters pertaining to immigration law in American. The kindness and attention to your personal case is second to none. Nadine cares about you and works to get the job done with efficient follow up every step of the way. I would highly recommend Heitz Immigration Law.
Randy, 08/21/2017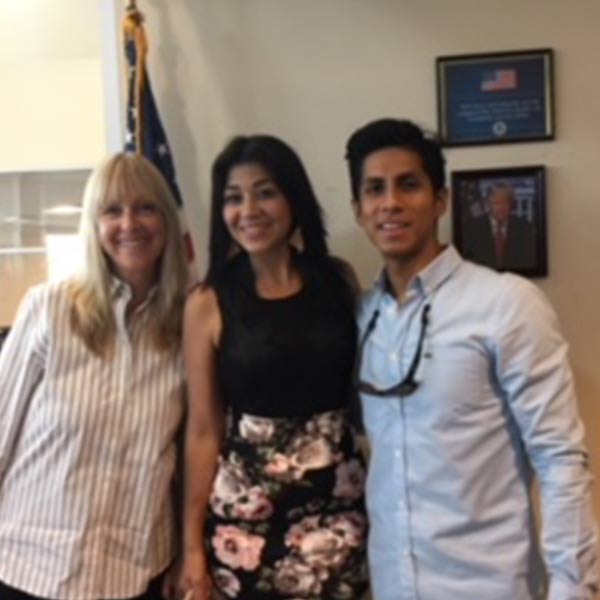 A Happy Couple
Finally, after USCIS made a mistake with this couple's case, I was able to get the spouse his green card!
Share your experience with us
We'd love to hear from you and let others read your experience
Book a Consultation
Find out how to qualify for immigration services by booking your consultation and taking our immigration assessment quiz. You will be one step closer to getting your immigration case approved!
We Offer Flat Rates & Payment Plans
We understand how expensive it can be to apply for immigration benefits. Government filing fees have increased and can add up quickly. Legal fees added to this cost can make it unaffordable for many. That's where we can help. By offering you a flat rate fee for your entire immigration case, you will not have any extra costs or surprises.
All you need to do is make a deposit payment for the legal fees and the rest can be paid in monthly installments. Filing fees will be needed when the case is ready to submit to the appropriate agency. No hidden costs, no hourly billing, no nonsense!